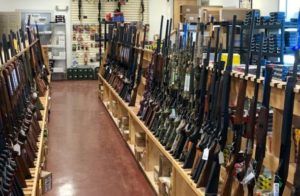 I have had several clients who had their firearms confiscated by the Bureau of Alcohol, Tobacco, Firearms and Explosives ("BATF") or by the Maryland State Police.  In my efforts to have these seized firearms returned to my clients, I am often asked by the BATF or the MSP to provide evidence that my client is the lawful owner of these firearms.
Unfortunately, not everyone keeps records of their purchases and acquisitions of their firearms. This can present a problem in the event that you need to establish ownership of your firearms. Thus, it is important to keep the receipts of your purchases or document in some manner how you came into possession of your firearms.
I recommend that all of your receipts be scanned into your computer with a backup of those files someplace safe.  Furthermore, you might want to create a spreadsheet to include the manufacturer, model, caliber, serial number, date of acquisition (and how it was acquired, i.e., new, family heirloom, etc.).
In addition to keeping this list for purposes of ownership, it can be used for insurance purposes in the event that you have a boating accident with your guns.
If you have any questions, contact Ed Hershon at Hershon Legal, LLC (443) 926-1702 or ed@HershonLegal.com.  www.HershonLegal.com